GET FREE HEADLINES BY E-MAIL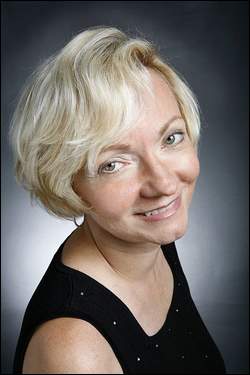 Brandy Baker / The Detroit News
Have you remade your career?
Did you switch from engineering to sales? Escape the boss from hell? Use your severance pay as seed money to start a small business? The Detroit News wants to hear from readers who've successfully remade their jobs, professions and careers. To tell your story, e-mail Personal Finance Editor Brian O'Connor at
boconnor@detnews.com
.
Richard Vollrath could see that the auto business was going to the dogs -- so he went first.
Vollrath, a former technical illustrator for Ford and other automakers, took a Ford buyout last year and now runs a pet-sitting business with his wife, Jean.
"They started having cutbacks and stuff, and I decided to leave before they threw me out," said Vollrath, 63, who left Ford at the end of last year.
The Rochester Hills resident's decision seems prescient in light of Ford's announcement last week that it will cut tens of thousands of jobs to slash its work force by as much as one-third.
Taking the buyout coincided with Jean Vollrath's desire to cut back in her career. A graphic designer for years, she also handled event planning for a business group, after recovering from cancer.
"I was sort of burned out and wanted to do something different," Jean says.
The couple have been animal lovers for years, caring for their own -- two dogs, three cats, five birds and two fish at last count -- and finding homes for other pets over the years. They had discussed the idea for nearly two years, they say, and already had plenty of experience with pets.
The business didn't need much financial investment, beyond creating a Web page, buying ads and sending out fliers. The couple also researched the business, from designing a system to keep the keys to clients' homes safe, anonymous and secure to adding services to justify a higher hourly rate. The Vollraths took out insurance, became bonded and even trained in pet first aid. In addition to caring for pets when the owners aren't home, the Vollraths also offer home services such as taking in mail and papers, watering plants and taking out the trash.
Part of the motivation for launching the business was that Richard thought it would be a better alternative than job-hunting.
"Finding a job would be almost impossible," he said, laughing. "It's either this or greeting people at Wal-Mart."
The couple note that Pet Watchers Plus is more than just a way to keep busy. After building a base of clients and repeat business, they hope to expand and might even consider franchising the concept.
So, while Ford and the rest of the U.S. auto industry struggle to avoid going to the dogs, the Vollraths couldn't be happier going to care for their dogs, cats and other critters, Richard says.
"We love the pets we watch and we love the job."
You can reach Brian O'Connor at (313) 222-2145 or boconnor@detnews.com.