Brandy Baker / The Detroit News
John Lieberman
Home:
Huntington Woods, married with one daughter
Born:
Hartford, Conn., 1958
Education:
Bloomfield (Conn.) High School, 1976; University of Rochester, 1980; University of Chicago, MBA, 1983.
Old career:
Corporate financial executive
New career:
Canine behavioral therapist with Bark Busters, Barkbusters.com
Work tips
Almost all our major corporations were started by someone with a great idea, an entrepreneurial spirit and the stamina to see it through," notes career coach Prudence Cole of Grosse Pointe, co-author of the book "Finding Power, Passion and Joy Being at Work" and author of the Web site www.beingatwork.com.
"I love when clients say I am ready to do my own thing. My question is always, how ready? What does it take to be your own boss, support yourself, be successful and have fun doing it?"
-- Nothing beats passion: You must love your product or service, whether it is a franchise or something you build from the ground up. Make sure you're not running away from corporate bureaucracy but and control rather than running to a wonderful opportunity.
-- Check your entrepreneur talents: It is important to know yourself and recognize your work style. Are you a self-starter? Can you work alone, without relationships and contacts for long stretches? How are you with rejection? Does it inspire you to work harder or shut you down in defeat? Are you disciplined, organized and resourceful and able to perform a lot of different roles in the beginning?
-- Gather your resources: Most businesses fail because they are undercapitalized. How long can you go without pulling in a salary or making a profit? Do you have adequate seed money to invest? What is your backup plan? All of these issues need to be addressed. This is the due diligence you need to do for yourself and your family.
-- Be ready to commit: Have a resounding work ethic and energy: Anyone who has ever started their own business will tell you that they worked long, hard hours to make it a go. Nothing got in the way of the business. Are you ready for that? Is your family? Realistically, what are you willing and able to do?
Have you remade your career?
Did you switch from engineering to sales? Escape the boss from hell? Use your severance pay as seed money to start a small business? The Detroit News wants to hear from readers who've successfully remade their jobs, professions and careers for future stories. To tell your story, e-mail Personal Finance Editor Brian O'Connor at boconnor@detnews.com.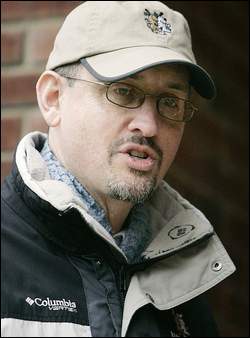 When John Lieberman reflects on his career, he realizes he spent a lot of time chasing his tail.
Now he leaves that to his clients.
The former financial executive traded working like a dog for a franchise working with dogs.
"I was a little bit too rebellious for the corporate culture," says the 48-year-old Huntington Woods man, who now runs his own Bark Busters dog-training franchise. "When you're at an executive level, you're trying to support the corporate strategy and figure out the right tactics. But when the strategy is changing continuously, tactics that make sense one day may be totally nonsensical the next."
Where he came from: After earning his master's degree in business at the University of Chicago, Lieberman was recruited into the finance department at what was then Chrysler Corp.
He spent eight years at Chrysler, then moved to Chiquita Brands International in Cincinnati. After five years, he came back to Detroit to work with Chrysler supplier Textron Inc. until 2002.
What changed: "Textron went through one of its endless reorganizations and eliminated my department," Lieberman recalls.
Since it was the beginning of the summer, he paused to consider his options and spend time with his 8-year-old daughter.
"We drove cross-country, and I realized that whatever I did in the future, I didn't want it to interfere with my ability to do that kind of thing, because that's what it's all about," he says.
"I decided that I didn't miss the corporate world at all. It's hard to have much emotional investment in what you're doing when you feel it's ludicrous."
Moment of truth: Part of his severance included job-hunting help. When the outplacement firm had a presentation on franchises, Lieberman was skeptical.
"To me, a franchise was a gas station or fast food, and I didn't want to do that," he says. He didn't want to have to hire a bunch of kids and part-timers, pay them low wages and be stuck in a store on nights and weekends.
Instead, he says, "I was amazed that there's all kinds of stuff that's been franchised."
Part of the attraction was that the concept would be already developed, but he would be able to apply all the business skills he had acquired to make sure the operation was effective and well-run.
Stumbling blocks: Lieberman faltered in his first foray into franchising, a mobile pet-grooming operation in which the business concept didn't holdup in the real world, he explains. He gave it a year and half before deciding to try something else.
"I was certain to pull the plug as soon as it became clear that all it was going to do was suck down more cash," Lieberman says. "I know enough about business to recognize a lost cause."
Because he had left himself enough of a cash cushion, Lieberman was able to try again. This pet franchise -- a solo dog-training program called Bark Busters -- has been a winner, he says.
He started in spring of 2004 and went for a month of instruction on how to train dogs and run the business. Since he didn't own a dog at the time, he went to a friend and borrowed a Shar-Pei named Einstein for the training.
Lieberman's Bark Busters was the first in the area, which meant additional work, he adds.
"We had zero name recognition and I had to bust my tail to build up the brand here," he says. "I put in a lot of hours. The difference is that all the time was for my own benefit."
Still, he points out, "I never miss anything of my daughters any more."
These days, Lieberman is booked solid for training sessions with dogs all over Oakland Country. In fact, he had so much business that his wife also took the training and became a Bark Buster herself.
Words of wisdom: Because of his success, Lieberman often talks to people considering buying a franchise and emphasizes one key point.
"I tell them all, remember that you are not going to be an employee," he says. "You are opening up your own company and you are responsible for making it work -- or not work."
Another caution for would-be franchisees is to make sure they have enough capital set aside.
"You need have enough money to live on and get this thing up and running," he explains. "After that you need to have enough money to grow the business."
You can reach Brian O'Connor at (313) 222-2145 or boconnor@detnews.com.